Spiritual Warfare and Freedom Day Conference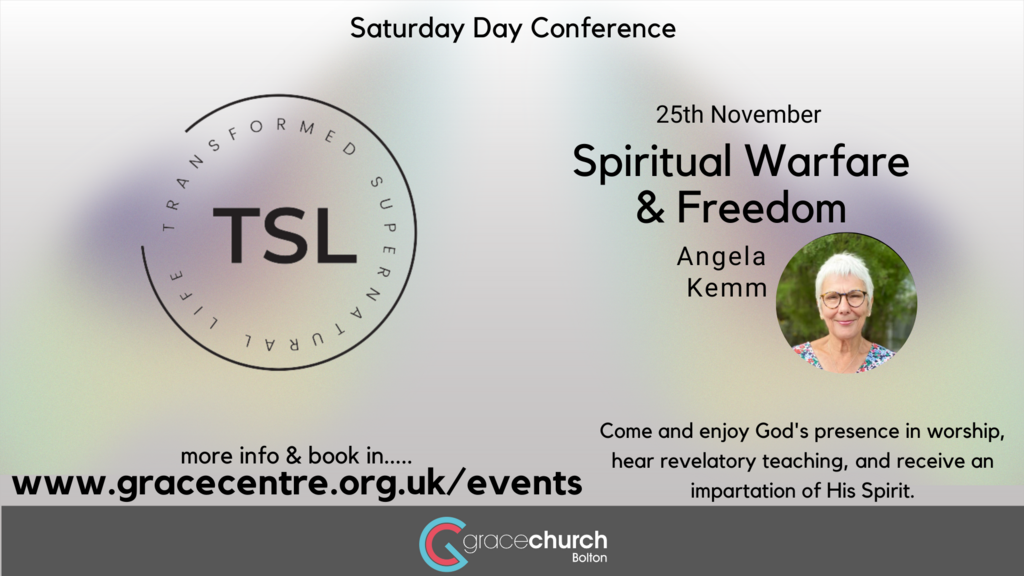 Saturday, 25 November 2023

9:30am - 4:00pm

The Grace Centre
About
Do you want to know more about Spiritual Warfare, and living in the freedom that Jesus has bought and paid for, for every Christian?
We will have Angela Kemm teaching and leading us into what it looks like to live our lives in the light of who God says that we are. We shall also have plenty of time to develop intimacy in worship and to receive prayer and prophetic ministry from our team.
Angela is formerly from Cape Town where she helped pioneer multi-cultural church and two church plants. She is now based with City Church Cambridge from where she travels widely equipping churches to be all they can be in God. She is married to Greg and they have three daughters and eight grandchildren.
Programme for the day:
0930 Check in and refreshments
1000 Start of morning session
1300 Lunch break (Kindly bring your own with you)
1345 Start of afternoon session
1600 End of the day
Drinks and light refreshments will be available throughout the day.
Registration closes midday Friday 24th.
If you are travelling from a distance and are able to stay over locally you would be more than welcome to join us on Sunday morning 10.30 for our regular meeting when Angela will be preaching.
For information about the full TSL course please see www.tslbolton.org
Location
The Grace Centre Somerset Road, Bolton, BL1 4NE
Info This event has now passed.